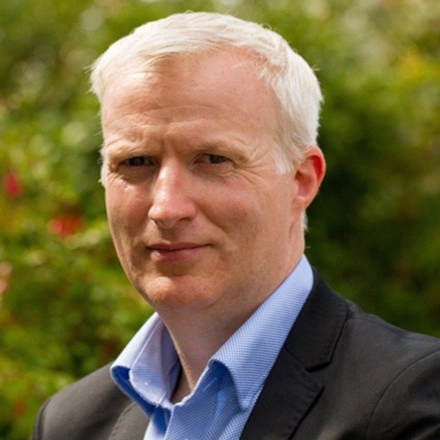 Padraig Kelly has a Bachelor of Engineering Degree in Industrial Engineering, has a Masters of Business Administration and is a Lean Six Sigma Black Belt. He has a total of 20 years of experience in the field of Process Improvement and Lean Systems, as an Engineer, Senior Manager and Senior Consultant.
For the past 10 years Padraig's work has focused entirely within the Healthcare sector with change management and process improvement roles within Large University Teaching Hospitals. During this time he has led major Lean Implementation projects within individual Hospitals and Hospitals groups.
In the past four years Padraig has trained over 500 Lean Healthcare practitioners and mentored over 30 major lean Healthcare projects that have resulted in dramatically improved patient service, reduced turnaround time (TAT), increased job satisfaction and reduced workload for staff, reduced costs, and increased capacity.
He has also developed and taught Lean Healthcare White, Yellow, Green Belt courses specifically tailored to the healthcare environments.
Organisation that Padraig has worked with to introduce Lean Healthcare Systems include, the Health Services Executive, the National Cancer Control Programme, Mater University Hospital, Rotunda Maternity Hospital, RCSI Hospital Group, Royal College of Surgeons, Dublin Dental Hospital, Cork University Hospital, Abbot Diagnostic, Wyeth, Academy of Clinical Science and Laboratory Medicine, and Qaigen.
Currently undertaking a Doctorate by publication on developing and implementing a roadmap for the introduction of a Lean Six Sigma quality methodology into laboratory and Healthcare environments. He is known for his effective results-oriented training solutions and activity-based lean leadership workshops.
Padraig is a past overall winner of the Irish Institute of Engineers National Maintenance Project award and is three-times winner of the Xerox International Earth award for Lean project implementation.
Some articles and publications:
In vitro fertilisation optimisation: a structured approach to removing variation during the in vitro culture process using the Lean Six Sigma industrial model
The Lean A.R.T (Assisted Reproduction) Journey: Painting a new landscape
Compliance in Assisted Reproduction Journey: Keeping your finger on the Q-pulse
Lean Laboratory Step 1: Implementing 5S