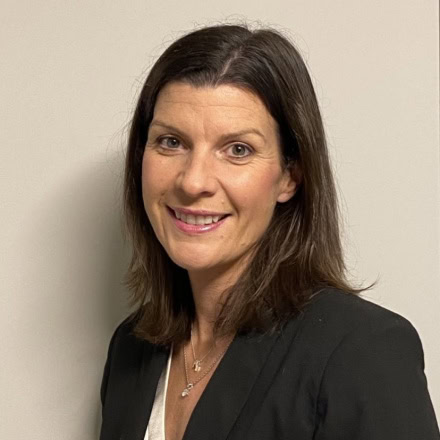 Kevina takes great pride in the training she delivers. She understands that supporting you effectively means meeting challenges and deadlines, understanding your specific needs, communicating effectively with you and providing accurate and honest advice, with integrity and confidentiality.
Kevina is a PhD graduate from the National University of Ireland, Galway. Since graduating she has worked in the life science industry for 20 years, both nationally and internationally. Beginning in the diagnostics sector, working for Cambridge Diagnostics she then moved to the medical device sector working for Abbott Vascular, Galway. Here she worked as a Microbiologist and was closely involved in the setting up, validation and monitoring of cleanroom environments.
Kevina delivers training programmes on many different topics related to Auditing, CE Marking, Quality Standards, Cleanroom Controls and Behaviours, GMP, as well as developing bespoke training programmes to meet specific client's needs. Kevina's outstanding attribute is her ability to motivate learners and enable their learning through sharing her knowledge and work-based experiences, in a simple and easy to understand way thus allowing the learners to achieve their learning goals successfully.
In addition to providing expert training, Kevina routinely works as a consultant and auditor. Kevina has the expertise to deal effectively with both Cleanroom, Quality and Regulatory related issues. Kevina is knowledgeable in many different quality and regulatory standards within the medical device, pharmaceutical, laboratory, & healthcare industries, is a strong and experienced auditor consistently challenging systems for compliance in a fair and consistent manner. With the wealth of experience Kevina has accumulated to date working with many different companies, she can appreciate and identify many similar situations thus allowing her to link examples and communicate clearly and effectively to ensure understanding.
Kevina provides key support to both start up and multinational companies. She is an accomplished trainer with a Certificate in Training and Continuing Education from NUI, Maynooth and has also successfully completed QMS Auditor / Lead Auditor training.