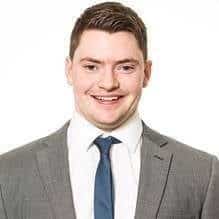 Having worked with Antaris for more than eight years, Liam has extensive experience working with management system standards (implementing, auditing against and providing training) in both public and private sectors within Ireland and internationally.  He has developed and delivers a range of quality and energy-related training courses for Antaris, in conjunction with SQT.
He is a qualified ISO 9001, ISO 14001 and ISO 50001 Auditor and has led many companies to successful ISO certification, through both standalone management systems and integrated management systems.  Since joining Antaris in 2013, Liam has also worked with numerous clients, helping them to identify and meet their relevant legal obligations.
Liam is proficient at assisting organisations to map their processes "as-is" to identify areas for process improvement.  He is adept at carrying out audits using the process approach.  He is currently undertaking an MSc. in Lean Systems and Six Sigma to further his knowledge of quality management.
Liam has worked on behalf of the Sustainable Energy Authority of Ireland for more than 5 years as a LIEN Relationship Manager (private sector) and Partnership Support Manager (public sector).  In this role, he has assisted both small and large organisations through the provision of supports to meet their energy objectives and maintain compliance with relevant regulatory and statutory obligations.