This diagram taken from our new IRCA accredited Introduction to Process Design training with expert Tutor Liam Regan shows an overview of a management system from a process flow perspective – notice the direction of flow indicates a cyclical process (in line with the PDCA) i.e. each period, typically a year.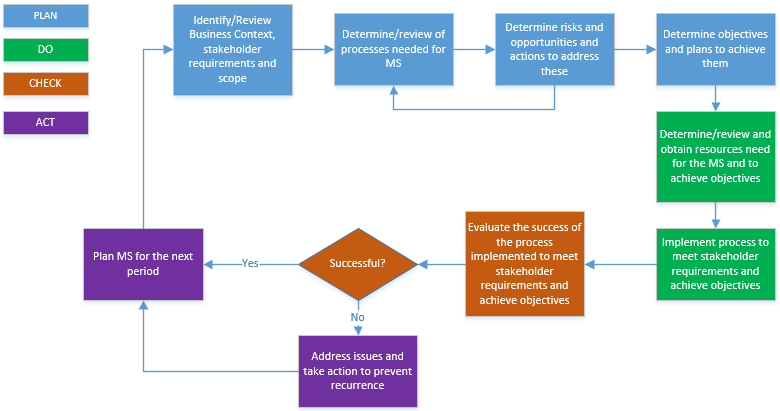 The definition of a process is "something that converts an input into an output." For example, from the above diagram, we can see that:
Objectives are an output from the Planning processes,
Resources are an output from the Support/Do processes,
Output data from the Operations is an input to the Checking processes
Decisions are an output from the Check processes
Improvements are an output from the Act processes
For more information or to book our **NEW** Process Design (Process Mapping) IRCA accredited training courses please click here.