In 2013 SQT partnered with The Blue Box Creative Learning Center, a Limerick charity that uses arts therapy to support
Limerick city children and young adults to express themselves through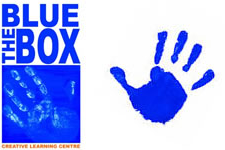 music, art and dance.
The Blue Box have a fundraiser event coming up on Thursday October 23rd in Limerick.
Brendan Markham artist in residence for the Blue Box and lead singer of Parliament Square will be performing in Cobblestone Joe's on Thursday October the 23rd supported by The Fall, The Trip, The Tumble.
The event starts at 9pm in aid of the Blue Box,  Entry is free to the gig and there is a raffle which includes a pair of African Djembe drums. Donations can be made on the night or through the website at www.bluebox.ie. Also find them on Facebook.
Promises to be a good night!