Many people start every year with great dreams and goals only to end the year with many of them unfulfilled and great plans that never got off the page.
The reason is simple – the achievement of goals requires one thing above all others, Smácht. It's the Irish word for discipline.  You need the Smácht to define your goal and you need someone to keep you accountable to achieving it – little by little, week by week.
This is why Pádraic Ó Máille set up Smácht, a network for business people all over Ireland with one thing in common, they want to put  Smácht on their goals and make things really happen in their business and their life for the better.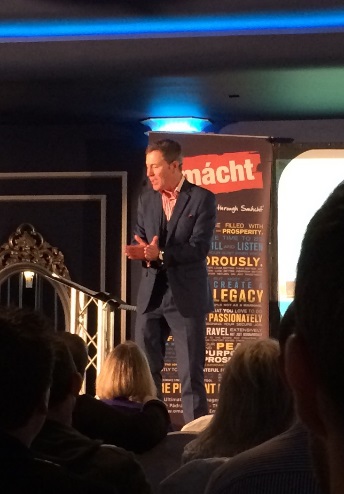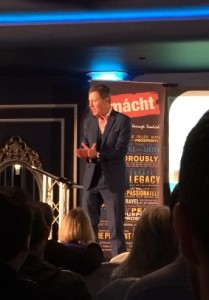 Smácht Mór was recently held in Galway attended by over 200 business people from every walk of life.  It was a day packed with ideas, tips, stories and life lessons from seven inspirational speakers; Pádraic, Tom Murray, Bobby Kerr, Joan Mulvihill, Annette Houston, Anne Tobin and John Concannon.
When you have a day that starts with a session on "Put Yourself in Danger of Getting Business" you know you better stay focused!!!
The overall theme for the day was 'Direction' and the purpose was to inspire delegates to review the direction of their business, career and life. Padraic reminded us that by changing the angle of a golf club by as little as one millimetre, can make the difference between a hole in one and ending up in the rough.   The same is true in life. Small changes, applied consistently over time, can make a massive difference in the results each of us will achieve in the future. But only if we actually begin those changes now. Apply Smácht.
Here is just a small flavour of the pick-ups from the day;
Set realistic goals, keep them short and simple (although there was another point of view in the room that suggests goals should be big and "scary"!!!).
Record your victories.
Learn from your mistakes and move on fast.
Innovate constantly – there is always a better way and savings to be made.
Surround yourself with positive people.
Integrity is what people will remember – don't do anything you will regret.
People buy from people, not companies.
Without deals, a business will not grow. Deal making is the art of letting other people have your way.
To succeed in sales, you need to ask the right questions.
Resolve this year to live like a Buffalo charging head on into your worries and fears – thereby minimising your exposure to adversity.
And finally….Be remembered as an example, not a warning.
Lots of food for thought…
If you would like to learn more about Smácht go to http://omaille.ie/2015/02/the-smacht-edge/
Regards
Siobhan