Listen to Customers?  You must be joking!!!
A musician in the USA called Dave Carroll was casually looking out of this airplane window when he witnessed his band's guitars being thrown onto a trolley, with one of them subsequently falling onto the tarmac. When he picked up the guitar at the United Airlines baggage carousel it was damaged beyond repair. Carroll filed a formal complaint and claim. For the next 9 months or so, he effectively came up against a brick wall with 'No' being the operative word. Then Carroll sat down one day and produced a song in the form of a music video entitled…….you guessed it……….. 'United Breaks Guitar'. He posted it on YouTube. It went viral and was viewed more than 14 million times! United suffered a dip in their shares to the tune of $180 million. This PR disaster might not have happened 13 years ago (YouTube was launched in Feb 2005 whilst  Facebook was launched in February, 2004) but with the advent of Social Media it is a virtual certainty that bad Customer Experience will end up on Facebook, Twitter, YouTube or the like. For instance;
A study conducted in 2008 by a researcher call Nielsen found that 81% of consumers consulted online peer reviews prior to purchasing a holiday with only 14% trusting advertisements.
The 2012 American Express Global Customer Service Barometer showed on average a happy Customer will tell 42 people of their pleasant experience via Social Media whereas a dissatisfied Customer will tell 53 people.
We all know how the serious defect with the Samsung Note 7 Phone went viral on social media and had Samsung in a tail spin trying to contain and manage the resultant storm.
In today's world of an increasingly sophisticated social media space an organisation's reputation can be easily blemished or seriously impacted by negative reviews from a few unhappy customers.
All the more reason why some Organisations are now re-designing their Voice of the Customer and Market Research Programs to tap into free Active Listening Tools like 'Google Alerts, Twitter, YouTube, Facebook and Technorati Blog Search'.
So the message is loud and clear and not to be underestimated, else some of us may be singing a different tune!!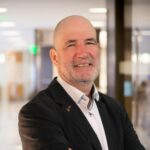 Submitted by our Expert Lean Six Sigma Tutor Eamon O'Bearra
View the full range of our Lean Six Sigma courses.