Our expert Tutor & training partner Gerry Higgins, talks us through the newly published standard ISO 45003:2021 which provides guidance on the management of psychosocial risks and promotes well-being at work, as part of an occupational health and safety (OH&S) management system in conjunction with ISO45001.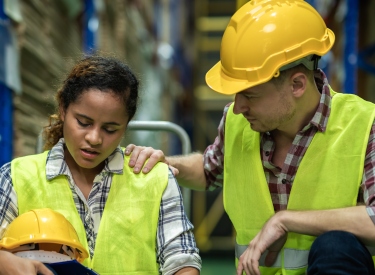 The convergence of these two standards, ISO 45001 and ISO 45003, emphasise health, safety, and wellbeing support with the UN's Sustainable Development Goals (SDGs). More and more companies are referring to the SDGs and to the three Ps – People, Planet, Profit in pursuit of sustainable goals.
The term "3Ps" refers to a business model developed to encourage social responsibility and sustainability among businesses worldwide. The organisations who adopt these standards are known as "triple bottom line," or TBL, companies.
Read the full article here
Check out our full range of Health & Safety training programmes here